Ensuring integrity, security, fairness and transparency in the operation and administration of the Lottery.
The Commission consists of five members appointed by the Governor with the advice and consent of the Senate. These appointments meet the requirements of the Lottery Act, which specifies that:
No more than three members can be from the same political party.
One member must be a certified public accountant.
One member must have at least five years of experience as a law enforcement officer.
Serving California
The Commission approves the Lottery's budget and business plans to make sure we achieve our mission—providing supplemental funding for California's public schools and colleges.
If you have questions or comments for the Commission, feel free to Contact Us. Or, call the Lottery Customer Service Department at 1-800-LOTTERY (1-800-568-8379), Monday to Friday from 8 a.m. to­ 5 p.m.
Our Members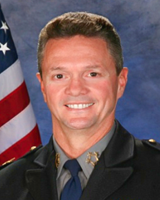 GREGORY AHERN
Lottery Commission Chair
Sheriff Ahern has been a lifelong resident of Alameda County. He was sworn in as a Deputy Sheriff in 1980, and has served over 41 years as a member of the Alameda County Sheriff's Office. In January 2007, he was sworn in as the 22nd Sheriff of Alameda County.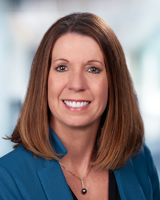 KEETHA MILLS
Lottery Commission Member
Keetha Mills is President and Chief Executive Officer of the Foundation for California Community Colleges (Foundation), the nonprofit auxiliary serving the California Community Colleges Board of Governors, Chancellor's Office, and all 116 colleges. Mills is a certified public accountant whose professional background includes over 20 years of experience in executive leadership, finance, accounting, and operations. Prior to joining the Foundation, she served in a management role at Hines Interest Limited Partnership and held several regional positions at Planned Parenthood, including Chief Financial Officer of Planned Parenthood of Houston and Southeast Texas, Interim Chief Executive Officer of Planned Parenthood of Louisiana and the Mississippi Delta and Chief Operating Officer of Planned Parenthood Gulf Coast. Earlier in her career, Mills worked with two of the nation's largest accounting firms at the time, Arthur Andersen and PricewaterhouseCoopers, and held positions at Dynegy. A community college alumna, Mills earned her associate of arts in business administration from Lee College in Baytown, Texas, and her bachelor of science in accounting from the University of Houston.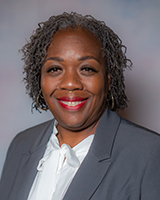 TIFFANI ALVIDREZ
Lottery Commission Member
Tiffani Alvidrez is a Regional Policy Manager at Instacart. She uses her deep knowledge of public policy and her political acumen to help shape complex, cutting-edge public policy debates that define the future of work and e-commerce in the western region of the United States. Prior to Instacart, Tiffani built a career in California state policy and politics. She spent 10 years as a Chief of Staff in the California State Legislature and held positions at every level of state government, including a former governor's administration and as a state civil servant. Tiffani serves on the boards of Leadership California and the Environmental Justice League. She is also a member of the SALA Series, a community of leaders from a variety of industry sectors who share a common motivation to engage around important societal and business matters and help drive positive change. Tiffani has a Bachelor of Arts degree from the University of California, Davis and a Masters in Business Administration. She is a proud member of Alpha Kappa Alpha Sorority, Inc. Tiffani currently resides in the Sacramento area.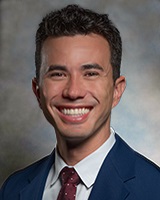 ANTHONY GARRISON-ENGBRECHT
Lottery Commission Member
Commissioner Garrison-Engbrecht is the Vice President of Student Life at Saint Mary's College of California in Moraga. Prior to that, he held multiple positions at the University of California, Merced from 2019 to 2021, including Senior Advisor and Chief of Staff. Garrison-Engbrecht also held multiple positions at the University of California, Berkeley from 2018 to 2019 and several positions at Loyola Marymount University from 2008 to 2017, including Director of Leadership Programs and LGBTQ+ Student Services. Garrison-Engbrecht earned a Doctor of Philosophy degree in Curriculum Theory from Chapman University.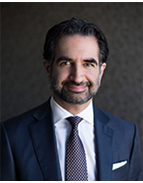 ALEXANDRE RASOULI, M.D.
Lottery Commission Member
Alexandre Rasouli, M.D. is a nationally-recognized, board-certified spine surgeon who specializes in the surgical and nonsurgical management of cervical, thoracic and lumbar disorders of the spine, degenerative disorders, spinal trauma, adult and pediatric deformity, spinal oncology and minimally invasive surgery. He has been the medical director of RasouliSpine since 2006. He received his undergraduate degree from Stanford University and his Doctor of Medicine degree from the University of California, Irvine. He has been a Consultant Reviewer at the Journal of Bone & Joint Surgery since 2008. Rasouli is a member of the North American Spine Society and serves on the medical board of the International Society of Children with Cancer.
Our Meetings Are Open to You
Meetings, which are open to the public, are held at least once a quarter. The meeting agenda for the next Commission meeting will be posted below 10 days prior to the meeting. Keep in mind that you need a PDF reader to open and print the materials in the minutes.
Please contact Elisa Topete, Assistant to the Commission, at (916) 822-8110 or TDD 1-855-591-5776 to submit written material about an agenda item or request disability accommodations. If you'd like to address the Commission, contact Elisa by 4 p.m. the day before or at the time of the meeting.