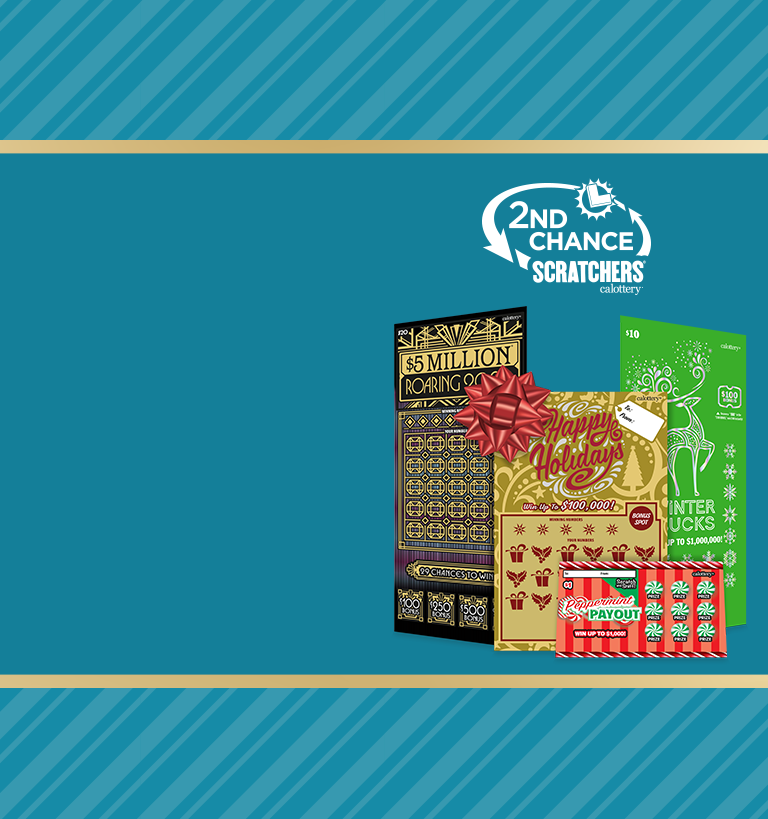 Three 2nd Chances
To Win $25,000
Enter Holiday 2nd Chance In November, December and January!
Details Here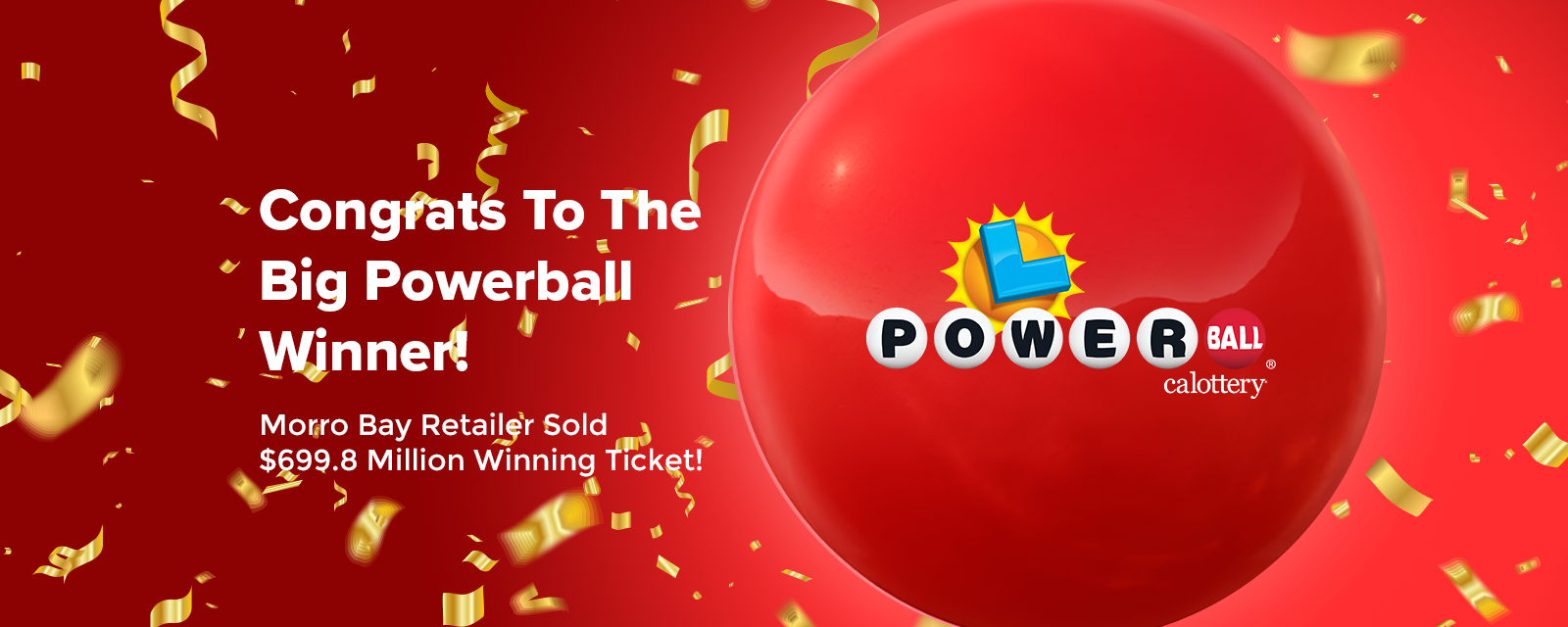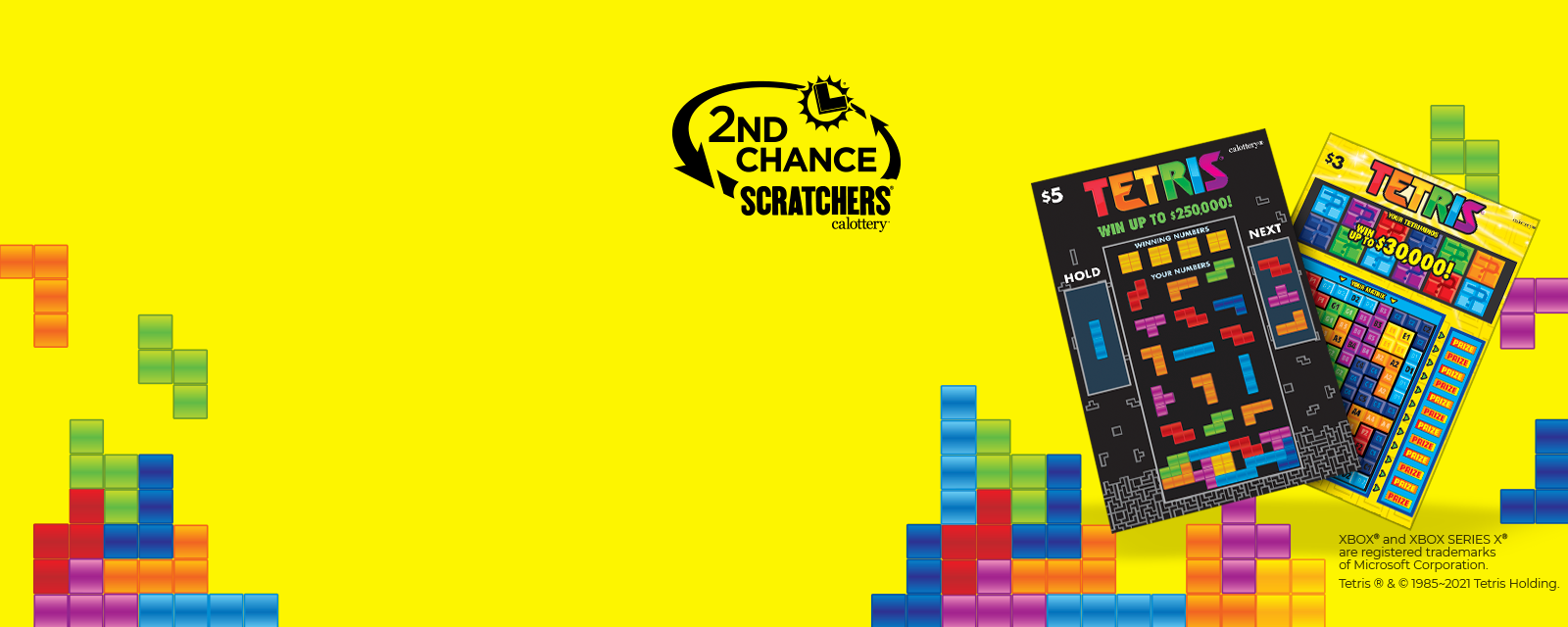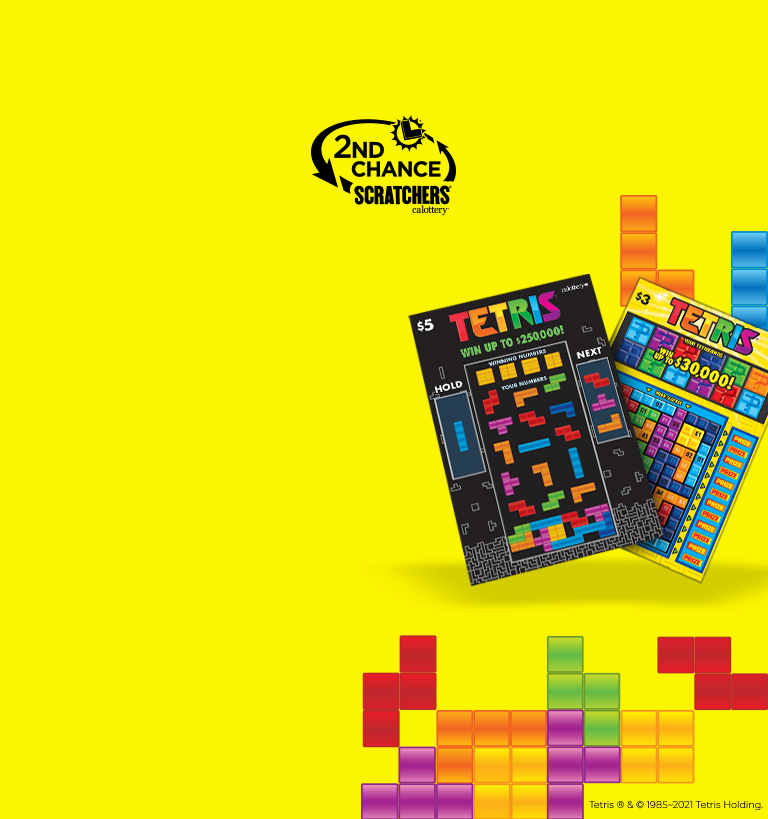 Time's ticking
on Tetris®!
Win $30,000 or 1 of 10 XBOX series X® Prize Bundles with TETRIS® 2nd Chance
Enter Promotion
Powerball Game Card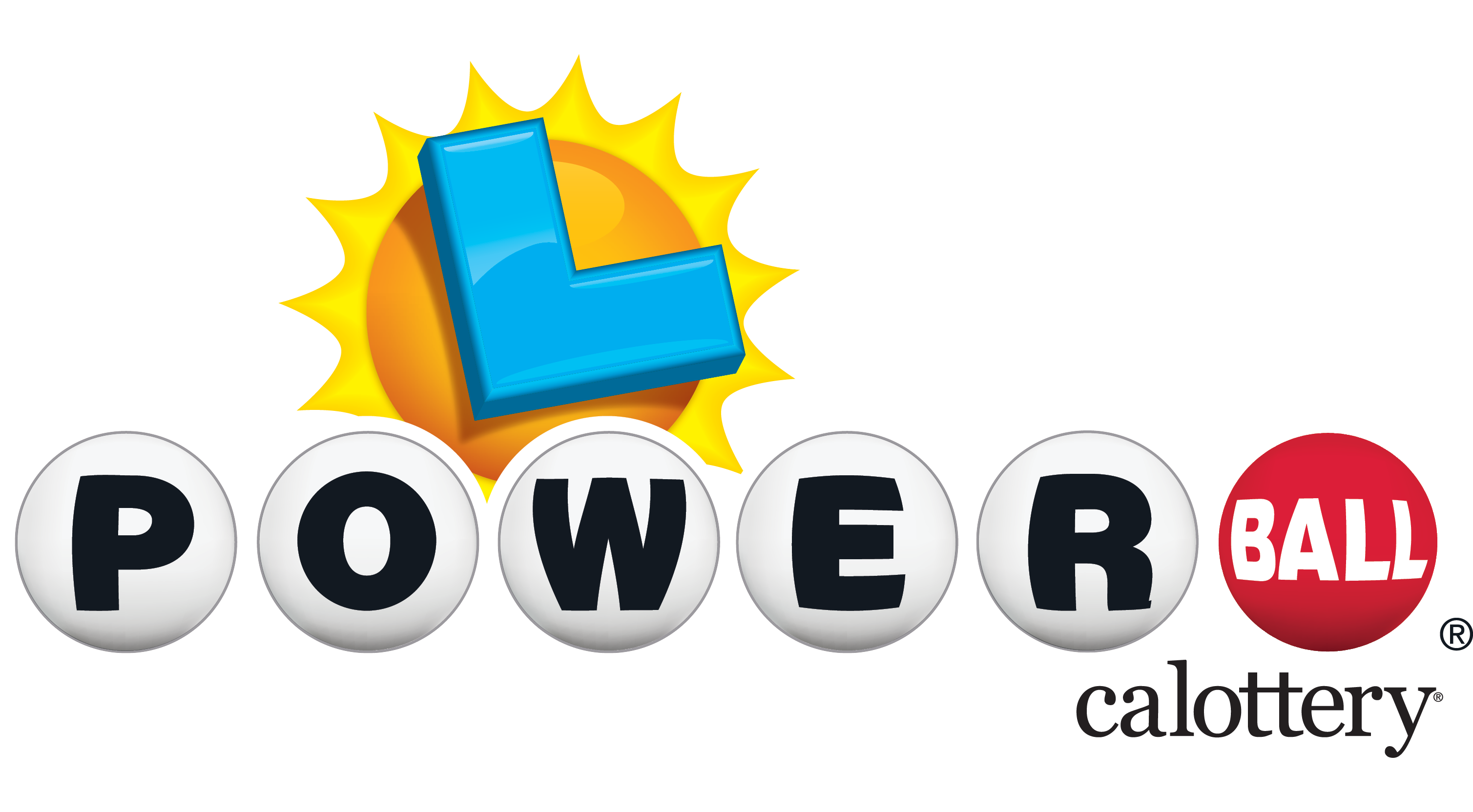 $102 MILLION*
Estimated Cash Value $71,600,000
Next Draw: WED/OCT 27, 2021
---
Ticket sales end at 7:00 p.m.
SuperLotto Plus Game Card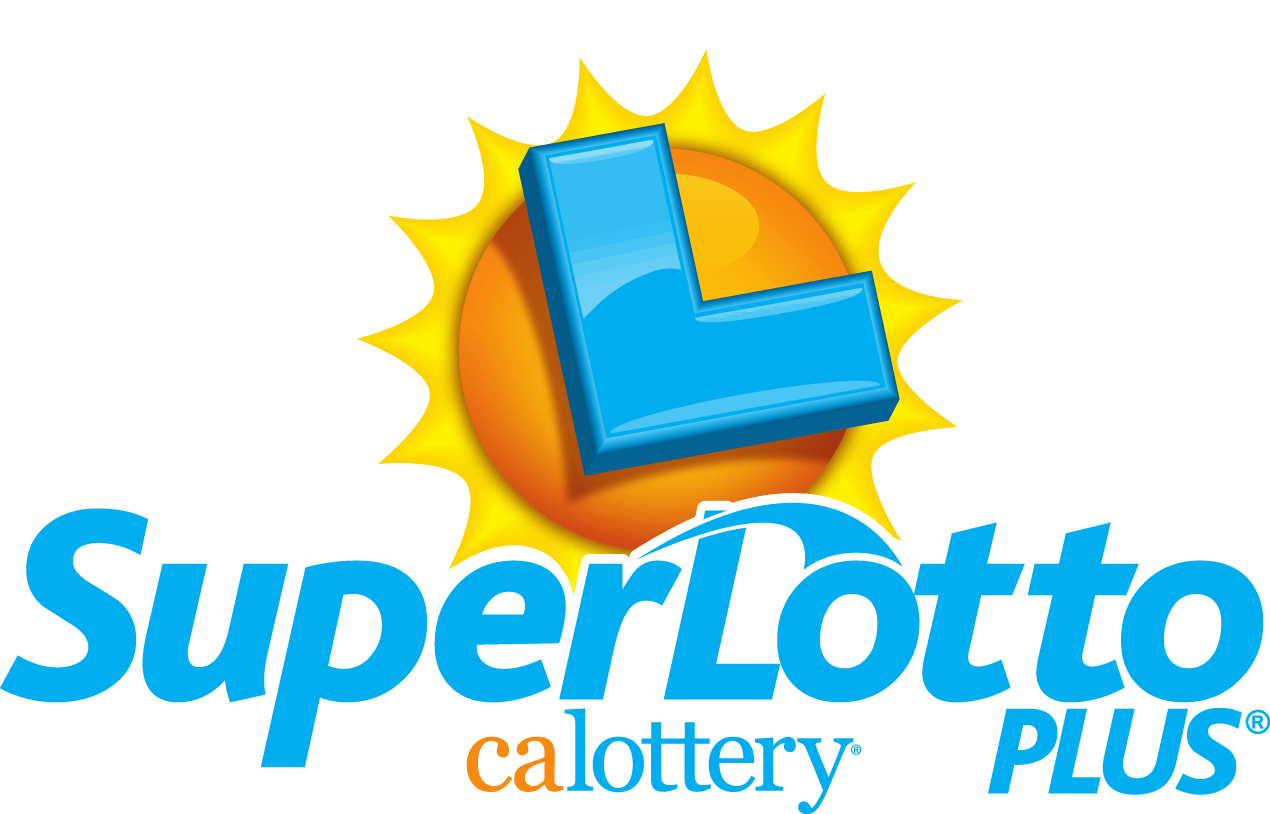 $29 MILLION*
Estimated Cash Value $20,200,000
Next Draw: WED/OCT 27, 2021
---
Ticket sales end at 7:45 p.m.
See All Draw Games
Holiday Scratchers® Are Here!
$1 - Peppermint Payout: Scratching is only half the fun with these newly minted Scratch and Sniff tickets.
$5 - Happy Holidays: Spread a little holiday cheer by giving the gift of a chance at up to $100,000 in prizes.
$10 - Winter Bucks: This reindeer game might have you shouting with glee for a top prize of $1,000,000.
$20 - $5 Million Roaring 2022: Roar into the new year with 29 chances to win up to $5,000,000!
Find them all at Lottery retailers now!
See all Scratchers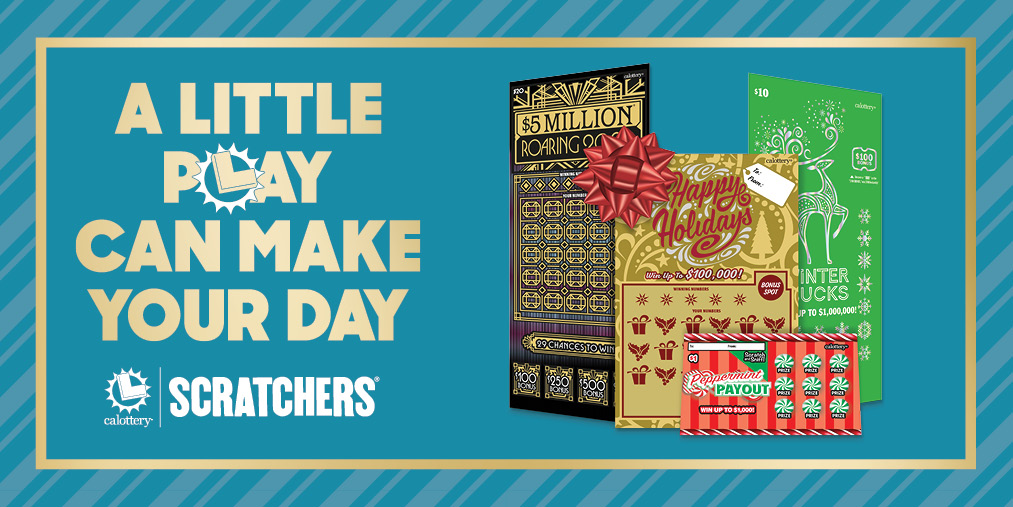 Find Your Play
Find your perfect play with the Scratchmaker Quiz! Which Scratchers® Game fits your style?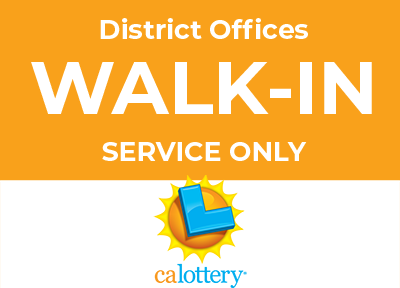 Lottery Offices Are Open
We are open Monday through Friday 8AM to 5PM to accept claim forms. No appointments are required. Players can walk-in at their convenience and be assisted on a first-come basis.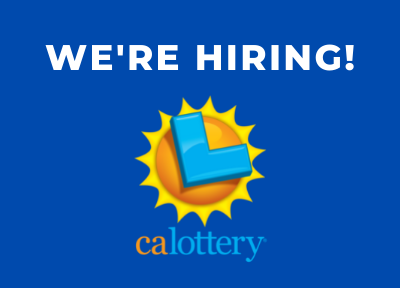 Join A Winning Team
We're looking for talented and dedicated employees for a variety of positions throughout the state. Come win with us!
Winner's Spotlight
Card 1

Powerball Winner

$699,800,000

Card 2

Scratchers Winner

$75,000

Card 3

2nd Chance Winner

$15,000

Card 4

Scratchers Winner

$10,000,000

Card 5

Mega Millions Winner

$2,390,000

Card 6

2nd Chance Winner

$15,000

Card 7

Scratchers Winner

$2,000,000
Skip Visual Slideshow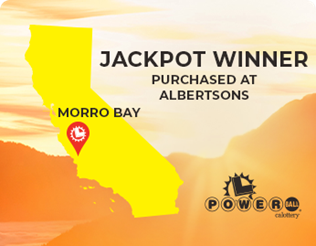 Powerball Winner
$699,800,000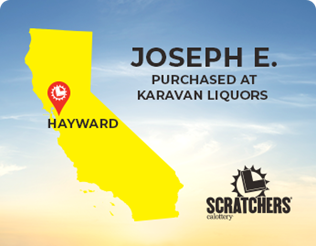 Scratchers Winner
$75,000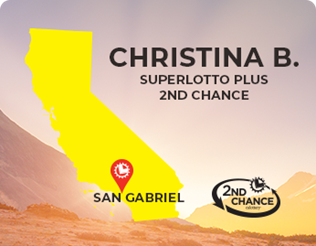 2nd Chance Winner
$15,000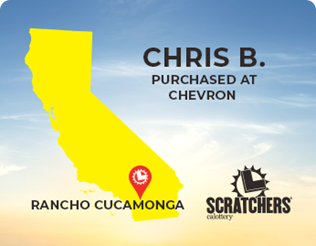 Scratchers Winner
$10,000,000
Mega Millions Winner
$2,390,000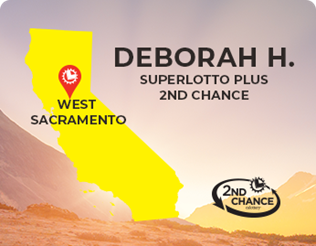 2nd Chance Winner
$15,000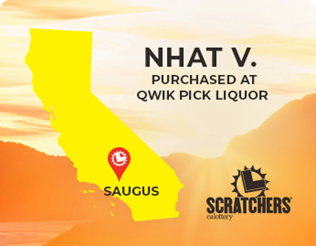 Scratchers Winner
$2,000,000