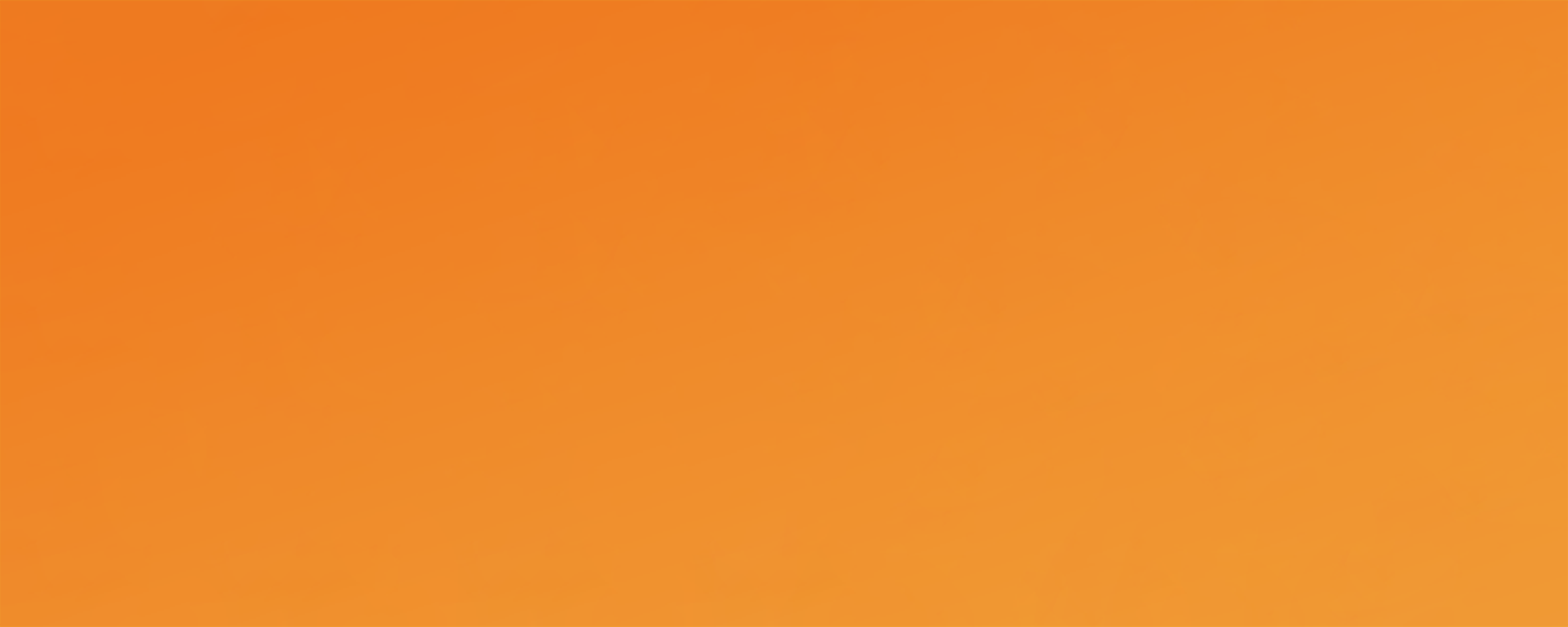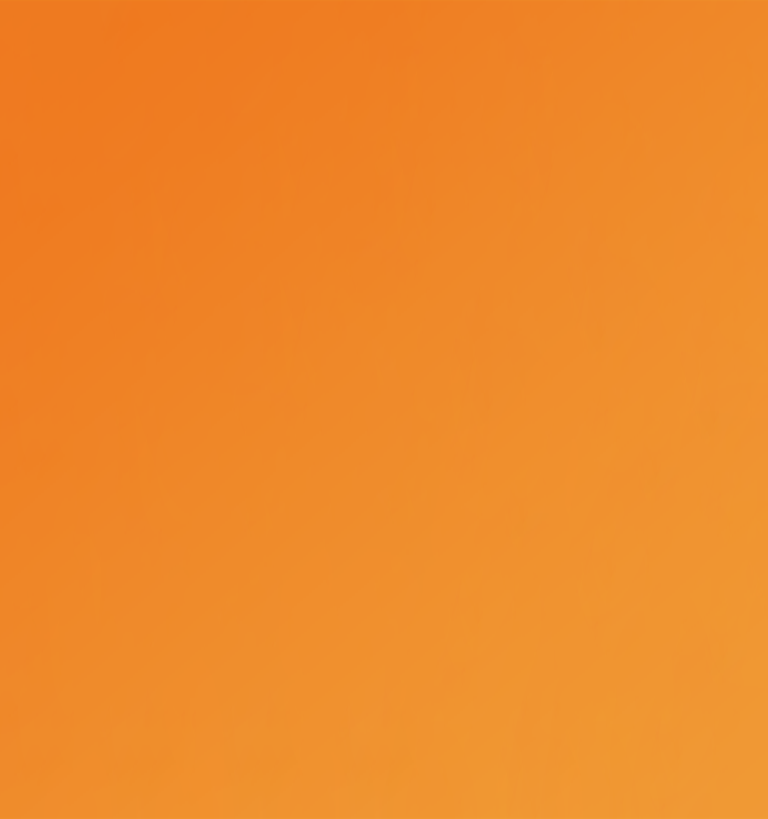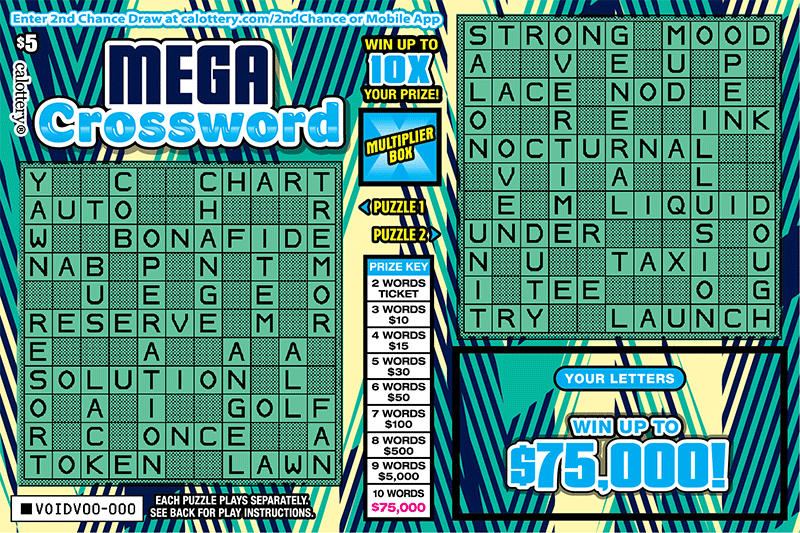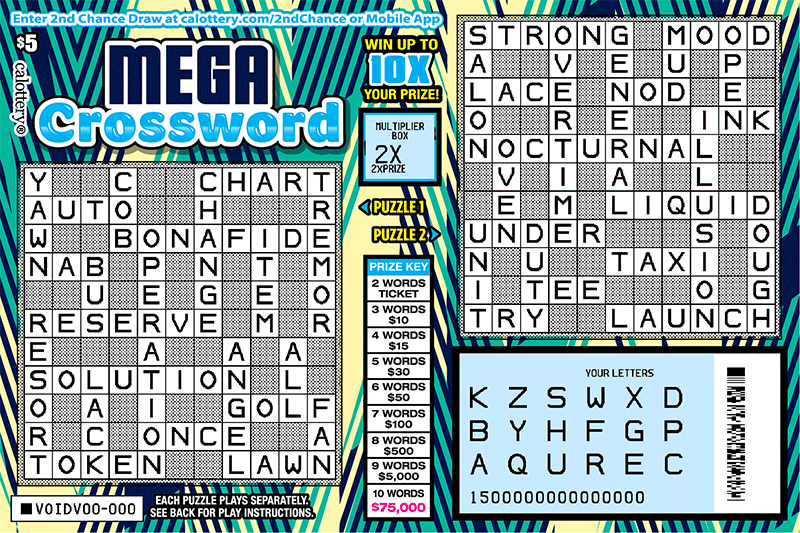 Price: $5
Spells MEGA fun!
Why play only one game when you can play two? MEGA Crossword Scratchers® extends your fun with two play areas and gives you a chance to multiply your prize 2x, 3x, 5x, or 10x! WIN UP TO $75,000!
Game Number: 1500
Overall odds: 1 in 3.82
Cash odds: 1 in 5.75
Odds and Available Prizes
Last Updated Dec 04, 2022 02:44:06 a.m.
This table reflects all Scratchers prizes for this game. After game start, some prizes, including top prizes, may have been claimed. Odds are rounded to the nearest whole number.
Go to Scratchers 2nd Chance program to submit your non-winning tickets for another way to win!
Prizes
Odds 1 in
Prizes Remaining
$75,000
1,236,000

12

of

36

$5,000
80,173

185

of

555

$1,000
39,729

374

of

1,120

$500
3,042

2,745

of

14,626

$100
599

13,914

of

74,321

$50
313

27,467

of

142,385

$30
199

43,562

of

223,240

$25
161

51,866

of

277,149

$20
40

216,578

of

1,111,969

$15
21

408,752

of

2,107,644

$10
12

763,990

of

3,791,896

Ticket
11

901,762

of

3,893,400
Scratch "YOUR LETTERS" to reveal a total of 18 letters.

In each PUZZLE; scratch each letter that matches "YOUR LETTERS."

In each PUZZLE; completely uncover two or more words, win the corresponding prize shown in the PRIZE KEY.

EACH PUZZLE PLAYS SEPARATELY. Words on the PUZZLES cannot be combined to win a higher prize. Example: 3 words on PUZZLE 1 win $10; 4 words on PUZZLE 2 win $15; for a total win of $25.

Scratch the "MULTIPLIER BOX" for a chance to win 2X, 3X, 5X or 10X your prize. Multiply your winning prize by the number revealed in the "MULTIPLIER BOX" to determine your TOTAL WINNING PRIZE!
$100,000 TOTAL in Scratchers 2nd Chance Weekly Pool Draws
If your Scratchers ticket isn't an instant winner, submit your non-winning Scratchers ticket into 2nd Chance for another opportunity to win cash prizes in a weekly draw.
There are two simple ways to enter your ticket into 2nd Chance. Submit your ticket on the website by entering the first 13 digits of your entry code (see 1 below) and first 7 digits of your ticket ID (see 2 below). Or, for a fast and easy way to play, submit your ticket on the California Lottery mobile app by scanning the barcode (see 3 below).
Check out the Scratchers 2nd Chance program for more information.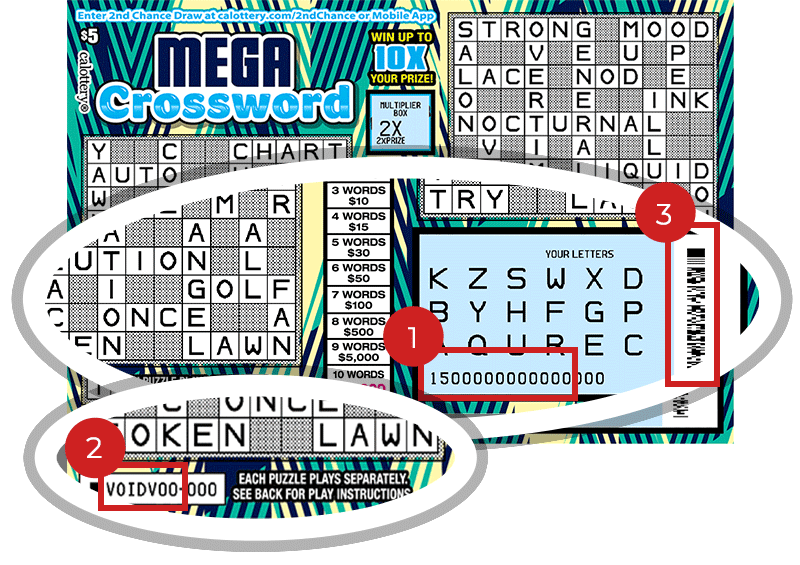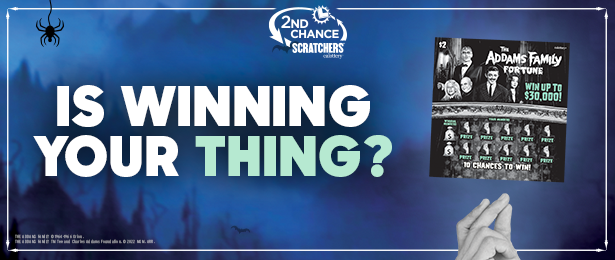 Find Out If You Scared Up A Fortune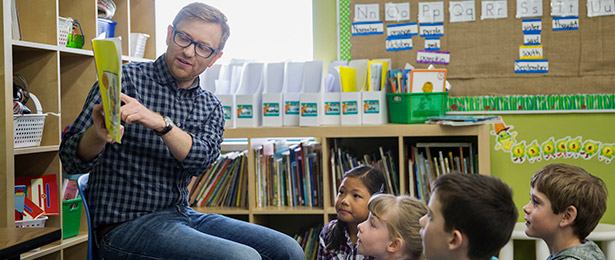 Our Mission
We are dedicated to maximizing supplemental funding for California public education.